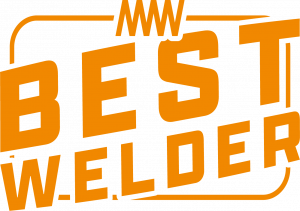 The welding manipulator Best Welder makes production more efficient.
Best Welder – Standardized quality and better ergonomics for welding
Best Welder is a welding manipulator that is not only easy to move to the weld piece but also quickly positioned. The weld pieces no longer need to be moved to the welding machine; the machine can be brought to the piece!
Best Welder has been developed to enhance the production process and improve the quality of work. The device always enables the same high-quality end result – Best Welder is literally the best welder in every workshop. At the same time, it remarkably improves workplace ergonomics.
Best Welder creates quality
The movements of the device's boom are smooth, so the print is even and neat
The welder can always follow the welding instructions
No handwriting mistakes, no pointless seam repairs and no spills caused by an unsteady hand
No distortion due to fatigue – Best Welder can handle it!
Best Welder improves productivity
The device enables welding with significantly higher values due to the boom's ability to increase move speed compared to manual welding
The device improves work ergonomics and comfort – Best Welder does not get tired
Time is not wasted on sanding and cleaning up the weld joint (distortions, splashes, handwriting errors)
With the help of Best Welder, even the most inexperienced welder can make quality work
The device is easy to move, so there is no need to move the weld pieces
With Best Welder, errors and the resulting costs are significantly reduced (NDT inspections and repair work)
The device has a clear benefit in production. There are practically no similar products on the market. The rapid movements of the device speed up positioning, when the boom can be released and moved by hand. Good device!
Remote-controlled welding arm
Best Welder is practically a welding aid, the core of which is a remote-controlled welding arm. The device is suitable for e.g. For MIG/MAG welding, TIG welding, gas cutting and plasma cutting.
Product features:
adjustable welding feed rate
adjustable with remote control in all directions (x, y, z)
easy to move by hand (a stand with wheels)
large reach: lengthwise 2550mm (feed movement length 2190mm), height 2900mm
Best Welder stands out from competing products, for example due to easy portability, wide reach, ease of use, small size, and light weight.
We have tested the device in demanding use for years. Best Welder is an incomparable device in terms of price-quality ratio!
Video presentation: Functions and positioning
(In Finnish)
Contact Us
VILLE KOSKELO
040 322 8812
ville.koskelo@mvwelding.fi
MARKUS VEPSÄLÄINEN
050 4663 785
markus.vepsalainen@mvwelding.fi